The AWS Console Mobile App (available on Amazon Appstore, Google Play, and iTunes) lets you quickly view the status and health of your AWS resources on your mobile device. 
To complement the existing support for EC2, CloudWatch, and the Service Health Dashboard, we are adding support for Elastic Load Balancing (ELB) and the Relational Database Service (RDS). You can view information on your load balancers and your RDS database instances including alarms and configuration details. If you use ELB you can see health check stats, security groups, and the EC2 instances assigned to each load balancer. If you use RDS you can view security and network settings for each of your database instances.
You can also perform EC2 instance lifecycle operations, view your EBS volumes and create snapshots, modify security groups, assign Elastic IP addresses, and check on service availability using the Service Health Dashboard.
We'll continue to add features based on customer requests, so feel free to use the Feedback link within the app to get in touch with us.
Here's what the new features look like on iOS: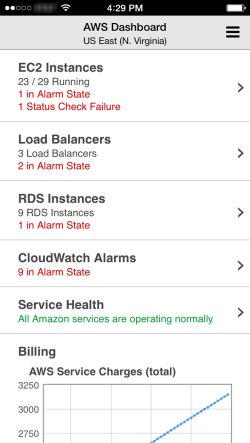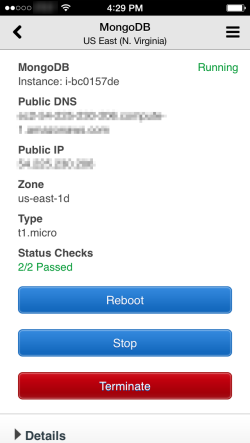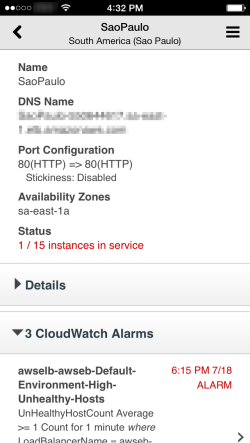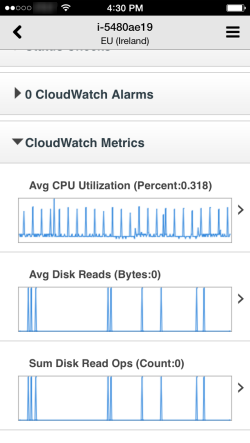 You can download the AWS Console Mobile App from the following locations:
-- Jeff;